Vitamin C Gummies Sport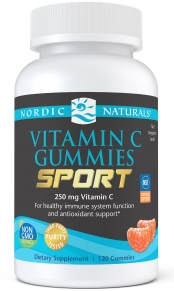 Available Quantities/Flavors:
120 Gummies-Tart Tangerine
Log in to Purchase


250 mg vitamin C

Supports healthy immune system function*

Provides antioxidant protection*

Delicious tart tangerine flavor

NSF Certified for Sport

100% vegan
Vitamin C is an essential nutrient (and antioxidant) that helps us absorb iron, build strong bones, support critical immune system functions, and combat free radicals at the cellular level.* It's also an important cofactor in the normal formation of collagen—a key structural protein.* Our bodies don't store vitamin C, so it's good to get a healthy amount every day, especially for athletes whose bodies undergo routine physical stress and recovery. Certified for Sport by NSF International, Vitamin C Gummies Sport is a tasty way to support optimal athletic performance.*
NSF Certified for Sport products ensure that athletes have access to nutritional products that are free of banned substances or their metabolites.

Two gummies daily, with food, or as directed by your health care professional or pharmacist.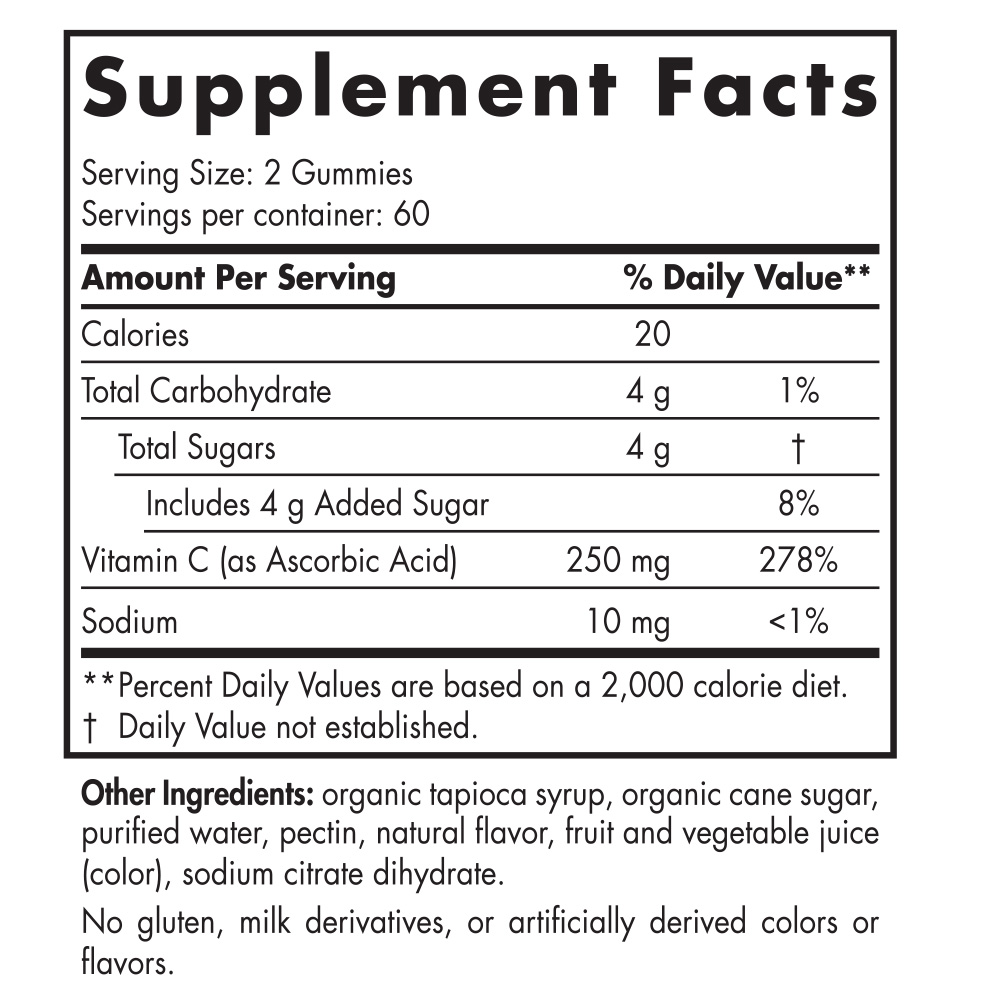 * These statements have not been evaluated by the Food and Drug Administration. This product is not intended to diagnose, treat, cure, or prevent any disease.