Nordic® Flora Probiotic Women's Balance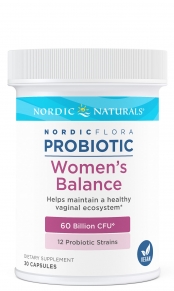 Available Quantities/Flavors:
30ct-unflavored
Log in to Purchase


60 billion CFU per capsule

Improves the balance of vaginal flora*

Promotes gastrointestinal comfort and regularity*

Includes prebiotic FOS to promote probiotic viability

No refrigeration required

Certified Vegan
Nordic® Flora Probiotic Women's Balance is a blend of 12 probiotic strains, including highly researched Lactobacillus acidophilus NCFM, that helps maintain a healthy vaginal ecosystem and supports microbes naturally present in the gut.*

One capsule daily, with or before a meal, preferably in the morning or as directed by your health care professional or pharmacist.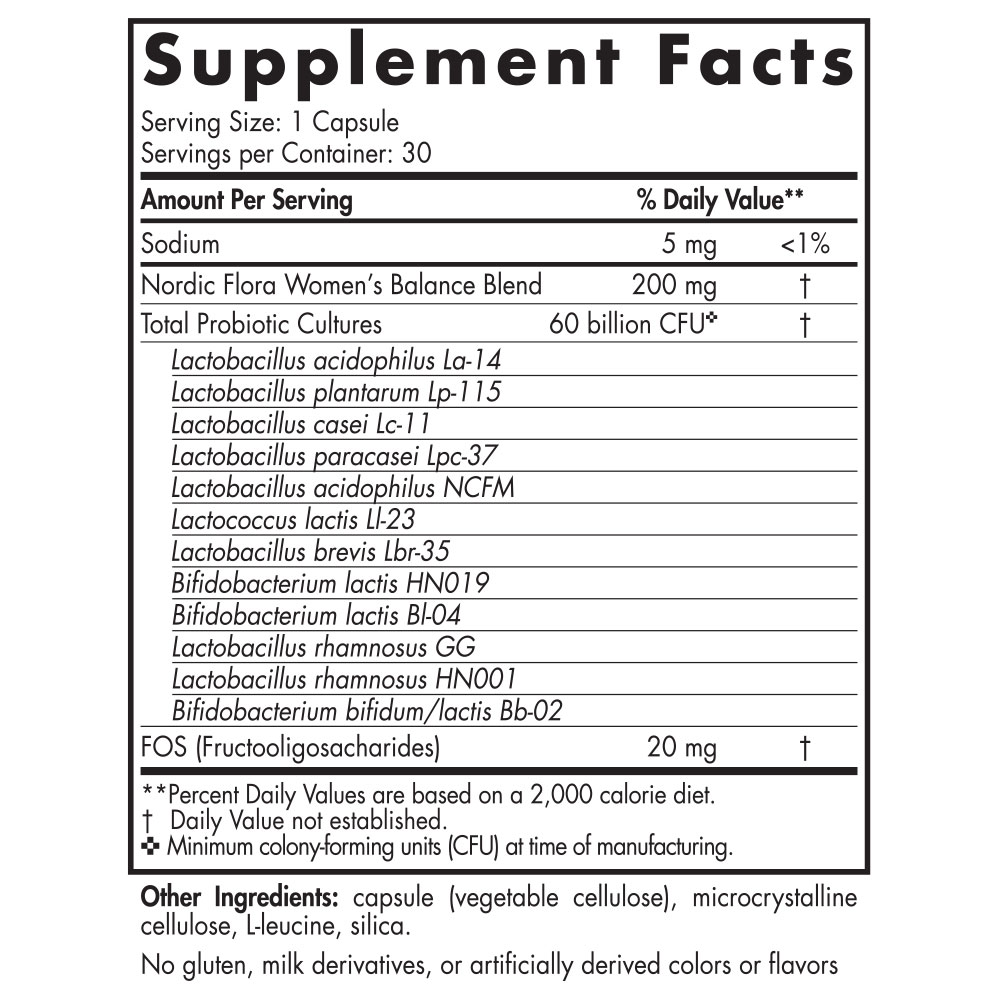 * These statements have not been evaluated by the Food and Drug Administration. This product is not intended to diagnose, treat, cure, or prevent any disease.