Nordic® Flora Probiotic Maximum Care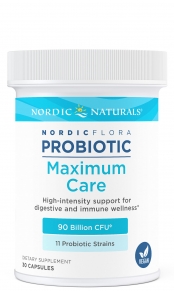 Available Quantities/Flavors:
30ct-unflavored
Log in to Purchase


90 billion CFU per capsule

11 probiotic strains, including Lactobacillus acidophilus NCFM*

Helps alleviate intestinal bloating and promotes regularity*

Promotes a healthy immune response*

With prebiotic FOS to support beneficial microbes in the gut*

No refrigeration needed

Certified vegan & non-GMO
Formulated for high-intensity gastrointestinal and immune system support, this high-CFU probiotic delivers 11 research-backed strains with 90 billion cultures in just one capsule.

One capsule daily, with or before a meal, preferably in the morning or as directed by your health care professional or pharmacist.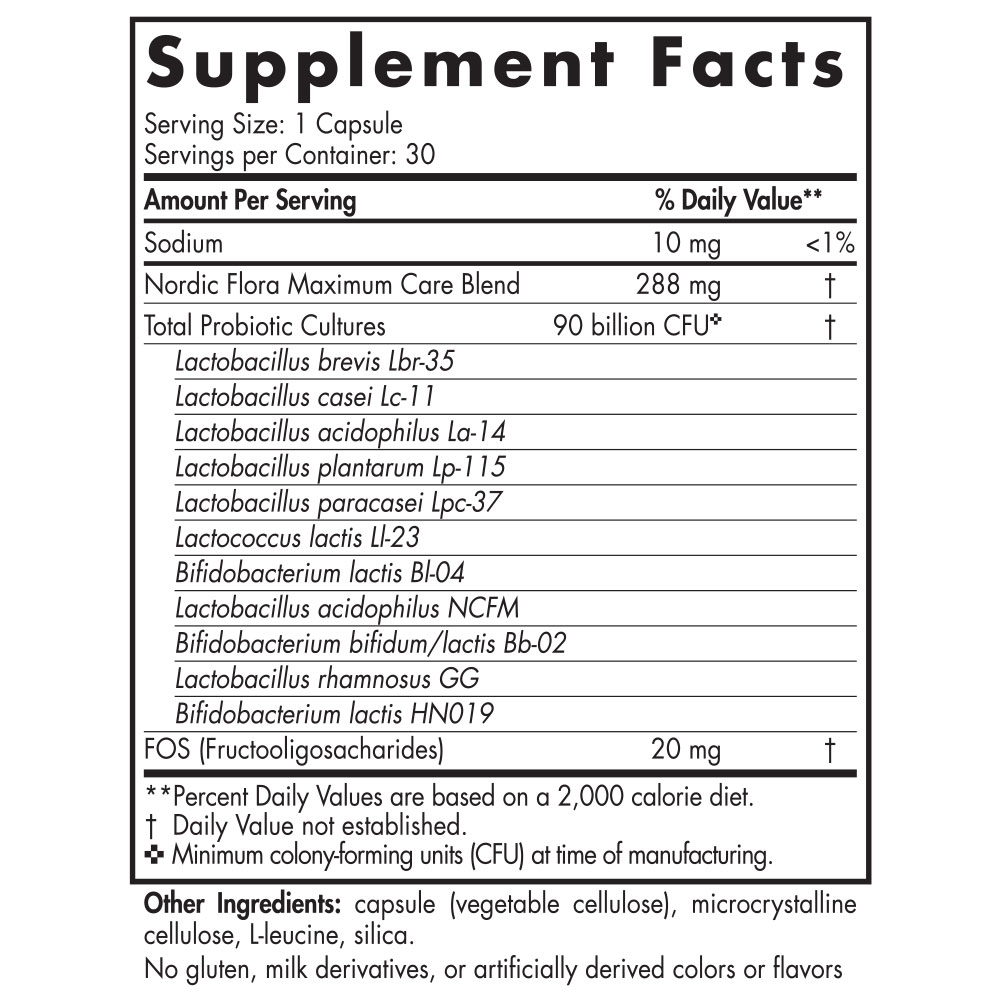 * These statements have not been evaluated by the Food and Drug Administration. This product is not intended to diagnose, treat, cure, or prevent any disease.