ProOmega® LDL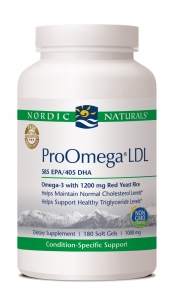 Available Quantities/Flavors:
180 Soft Gels-Lemon (Gelatin)
Log in to Purchase


1200 mg organic Red Yeast Rice



Supports healthy blood vessel function*

Helps maintain normal cholesterol levels*
EPA and DHA work in synergy with the powerful lipid-metabolizing action of red yeast rice (a natural red-pigmented yeast grown on rice) and CoQ10 to promote the metabolism of dietary fat and cholesterol, support healthy blood vessel function, and provide antioxidant protection from damaging free radicals.*
Contact your sales representative to order.

Three soft gels daily, with food, or as directed by your health care professional or pharmacist.

Unlike most of our lemon-flavored soft gels, which can be swallowed or chewed, we do not recommend biting into this product due to the taste of its non-fish oil ingredients.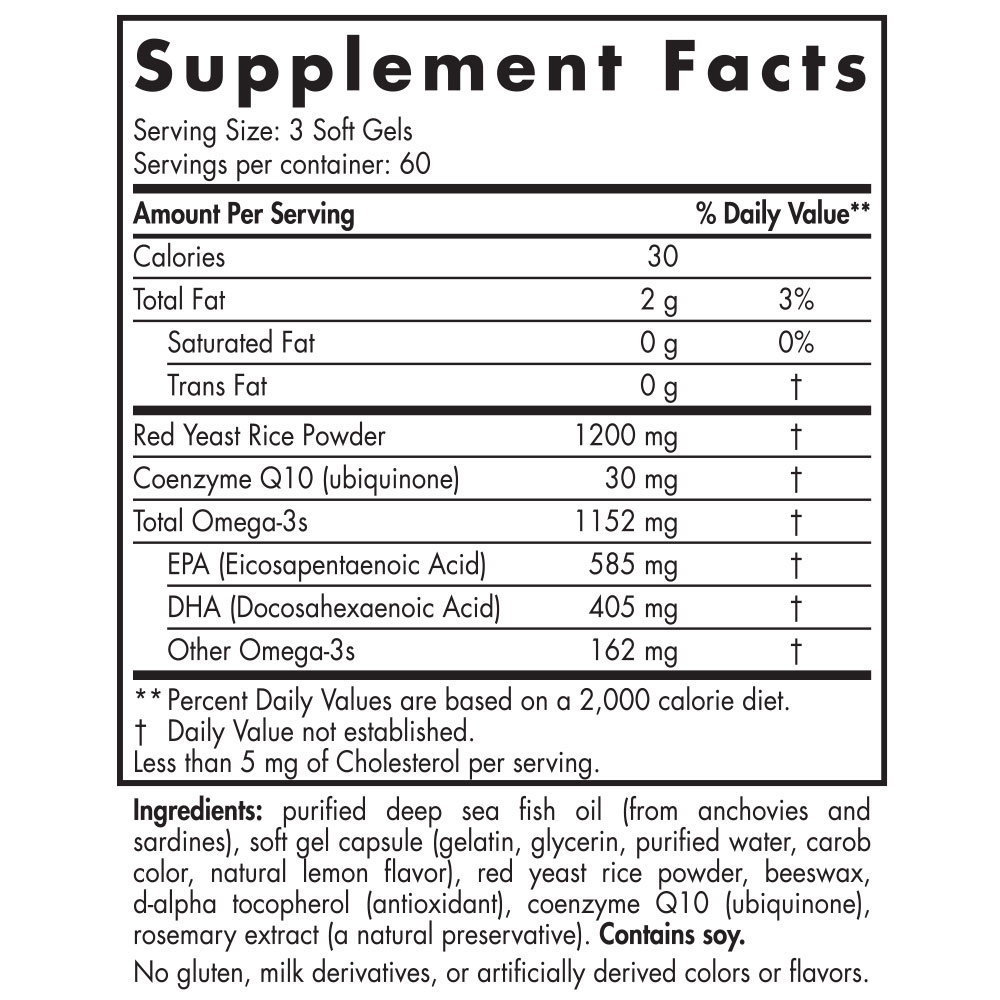 * These statements have not been evaluated by the Food and Drug Administration. This product is not intended to diagnose, treat, cure, or prevent any disease.