Vitamin E Complex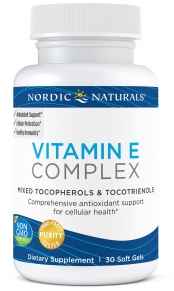 Available Quantities/Flavors:
30ct-Unflavored
Log in to Purchase


Highly absorbable blend of six forms of vitamin E

Comprehensive antioxidant support to help neutralize free radicals*

Promotes cellular health and metabolic balance*

Supports a healthy immune response*

Research-backed ratio of alpha-tocopherol and tocotrienols for optimal bioavailability

Sustainably sourced, soy and palm oil free
The antioxidant powerhouse vitamin E helps protect cells throughout the body from the damaging effects of free radicals.* Nordic Naturals Vitamin E Complex combines six different forms of this master antioxidant in a research-backed ratio of tocopherols and tocotrienols to deliver comprehensive support for immune and cellular health in one convenient formula.*

One soft gel daily, with food, or as directed by your healthcare professional or pharmacist.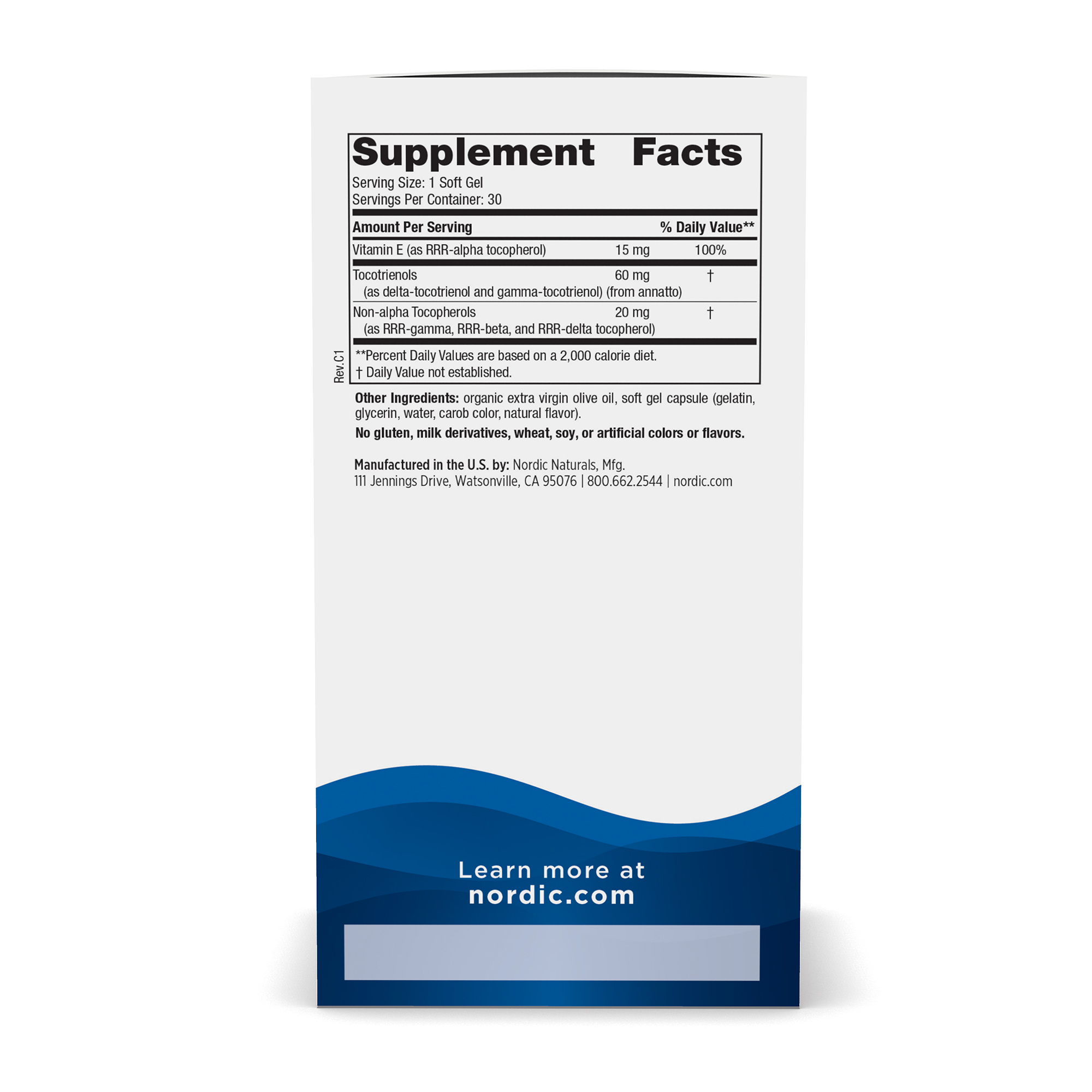 * These statements have not been evaluated by the Food and Drug Administration. This product is not intended to diagnose, treat, cure, or prevent any disease.