Vegan Prenatal DHA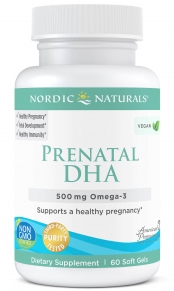 Available Quantities/Flavors:
60ct-Unflavored
Log in to Purchase


Supports optimal brain and visual development in babies*

Plant-based source of DHA, perfect for vegetarians and vegans

Supports a healthy pregnancy for both mom and baby*

Non-GMO, and hexane free
The omega-3 fatty acid DHA plays an especially important role during both pregnancy and lactation as it helps support optimal brain and visual development in babies.* But for vegan and vegetarian moms-to-be, it can be difficult to obtain adequate amounts of DHA from plant-based dietary sources alone. Our vegan Prenatal DHA formula delivers beneficial amounts of DHA to mothers before, during, and after pregnancy. Derived from microalgae, vegan Prenatal DHA provides a sustainable, fish-free alternative to fish oil supplements for vegetarians, vegans, and any expecting mothers who prefer not to eat fish.

Two soft gels daily, with food, or as directed by your healthcare professional or pharmacist.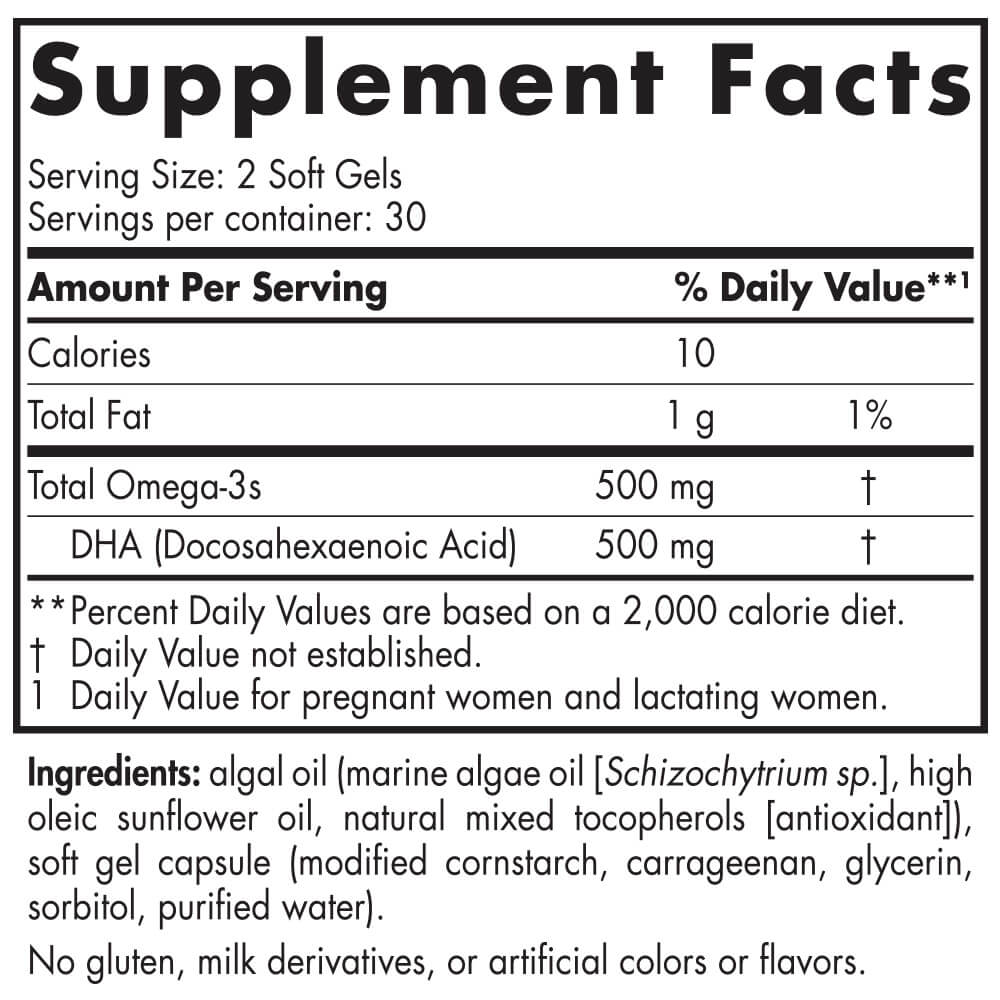 * These statements have not been evaluated by the Food and Drug Administration. This product is not intended to diagnose, treat, cure, or prevent any disease.