Nordic Immune™ Daily Defense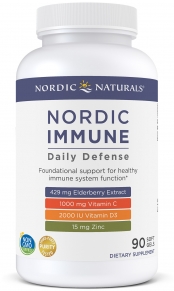 Available Quantities/Flavors:
90ct-Lemon(Gelatin)
Log in to Purchase


Blend of standardized elderberry, essential vitamins D3 and C, and zinc glycinate

Promotes the body's natural innate and adaptive immune mechanisms*

Powerful antioxidant support for a healthy response to immune stressors*

Pairs well with fish oil and probiotics
The immune system is your body's frontline defense against invading pathogens. And while a number of different factors (age, stress levels, underlying health, sleep habits) contribute to your immune health, getting the right vitamins, minerals, and nutrients is essential to your body's ability to respond to daily immune stressors. Nordic Immune Daily Defense helps answer this need with standardized elderberry, potent doses of vitamins C and D3, and chelated zinc glycinate for better absorption. It supports innate and adaptive immune cell functions throughout your body to help keep you well.*

Three soft gels daily, with food, or as directed by your healthcare professional or pharmacist.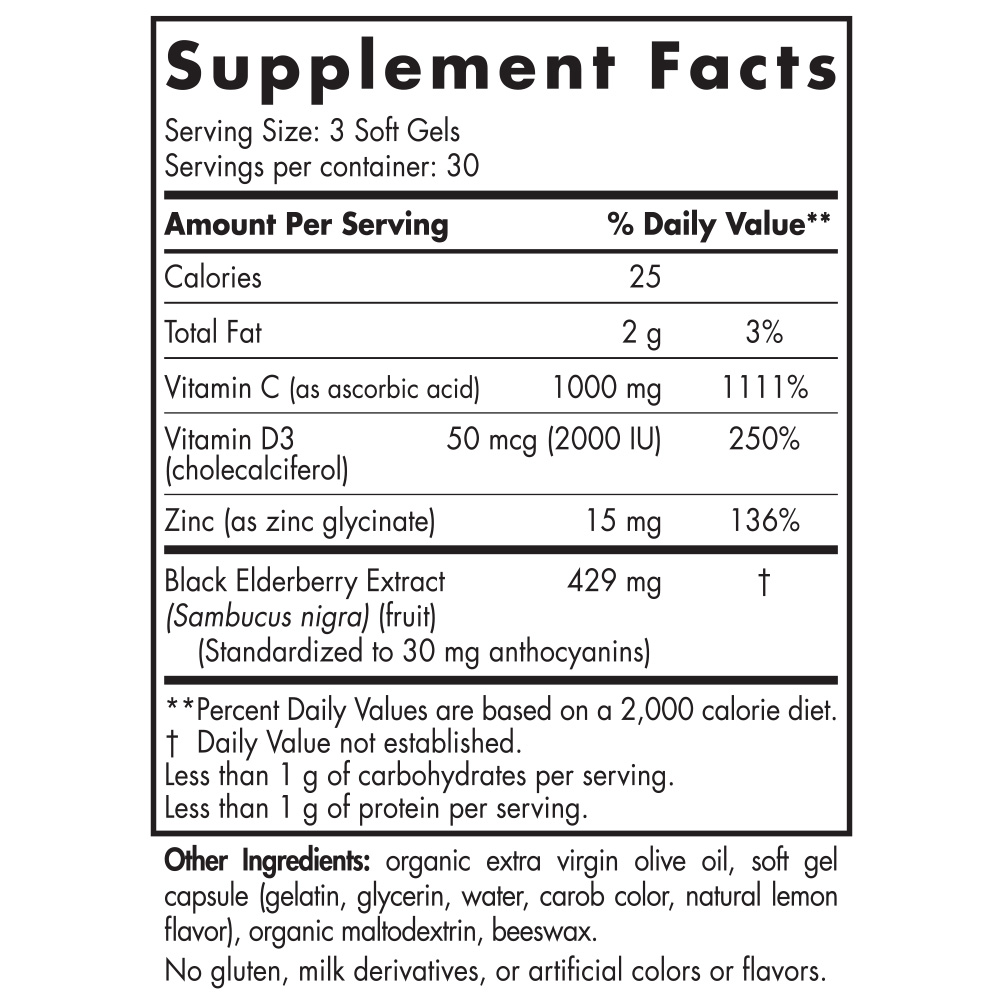 * These statements have not been evaluated by the Food and Drug Administration. This product is not intended to diagnose, treat, cure, or prevent any disease.