Multi Minerals without Iron & Copper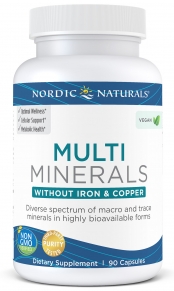 Available Quantities/Flavors:
90 capsules-Unflavored
Log in to Purchase


9 essential minerals in chelated form for better absorption

Supports metabolic and cellular health*

Helps to fill nutritional gaps associated with a modern diet*

Non-GMO and Certified Vegan
Nordic Naturals Multi Minerals (without iron & copper) is ideal for individuals who are sensitive to these two minerals, yet still need daily mineral support. Due to the many factors affecting how foods are grown and transported, even people who regularly eat fruits and vegetables may require additional amounts of certain essential minerals. This multi-mineral blend helps address these needs by providing a diverse spectrum of well-balanced, highly absorbable minerals.

Adults take three capsules daily, with food, or as directed by your health care professional or pharmacist.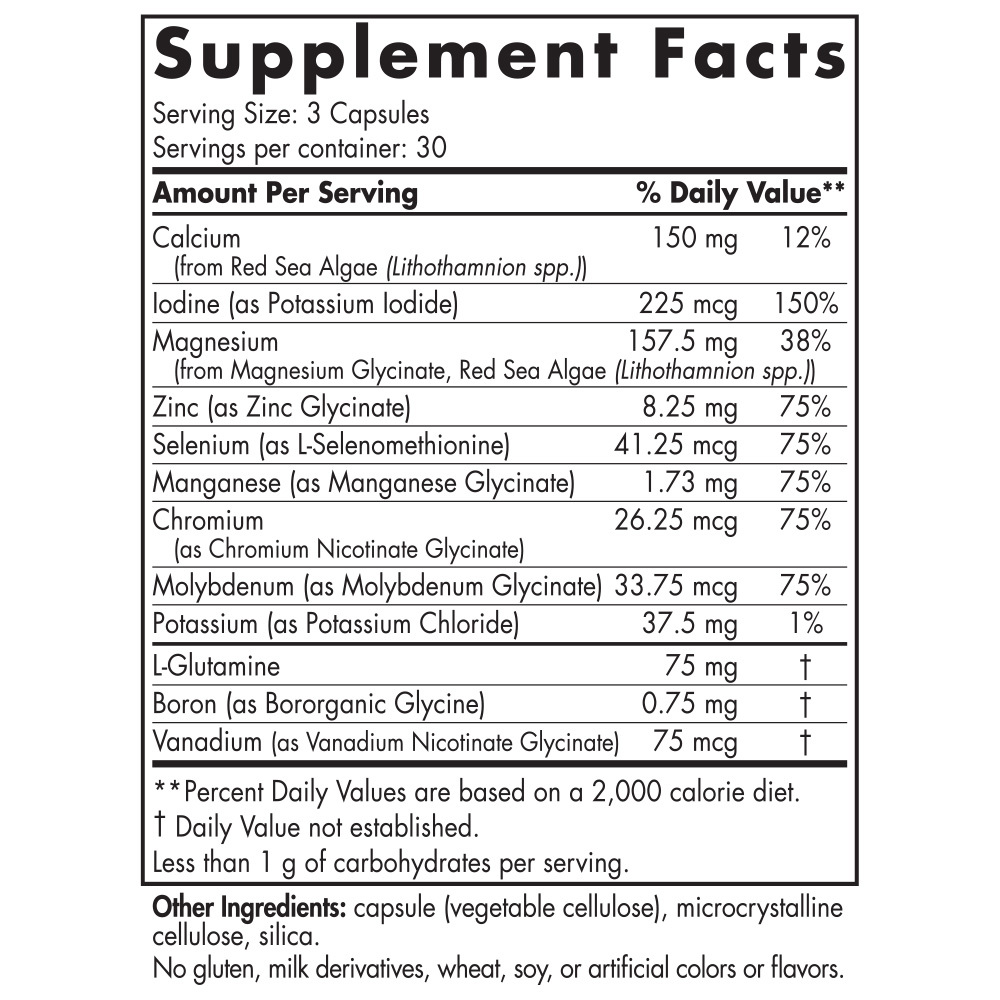 * These statements have not been evaluated by the Food and Drug Administration. This product is not intended to diagnose, treat, cure, or prevent any disease.