Baby's Vitamin D3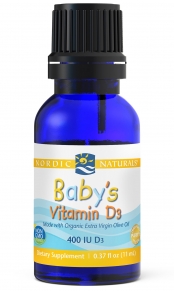 Available Quantities/Flavors:
0.37 oz-unflavored
Log in to Purchase


400 IU Vitamin D3

Surpasses the strictest international standards for purity and freshness

Official baby's Vitamin D3 of the American Pregnancy Association

Meets the American Academy of Pediatrics daily recommendation for infants

The measured dropper makes it easy to add to breast milk or formula
Your baby needs vitamin D to absorb calcium and build strong bones.* Since sun exposure isn't recommended for babies, supplementing with vitamin D3 drops is an excellent way to make sure your little one is getting enough of this important nutrient. The American Academy of Pediatrics recommends that all babies receive 400 IU of vitamin D3 daily—easily met with just one drop of our Baby's Vitamin D3.
Also known as cholecalciferol, vitamin D3 is the form of vitamin D that our bodies naturally make from sunlight, and the form that's easiest to absorb.* The official baby's Vitamin D of the American Pregnancy Association, our Baby's Vitamin D3 comes in a carrier oil of certified-organic extra-virgin olive oil. Use the included measured dropper to add a single drop to your baby's breast milk or formula, or as instructed by your pediatrician.

One drop daily, or as directed by your pediatrician or healthcare professional. For best results, please refrigerate and use within three months after opening.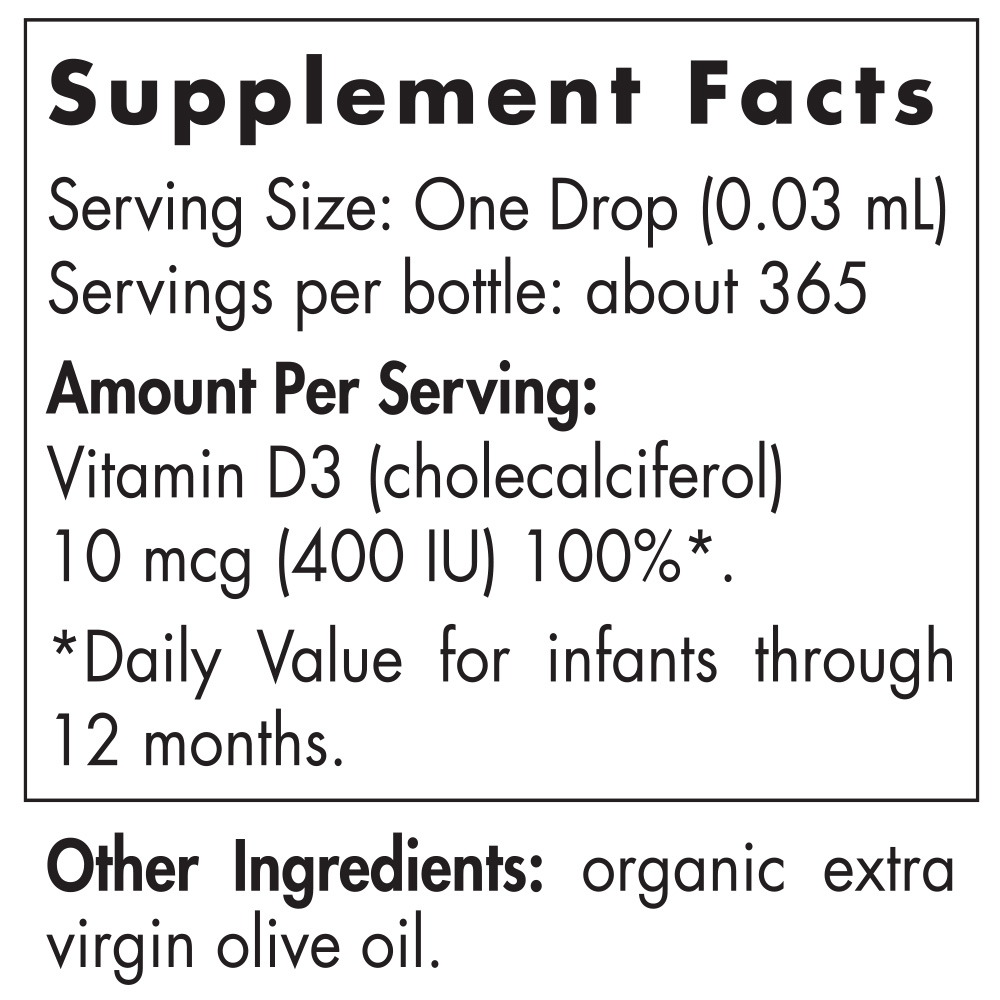 * These statements have not been evaluated by the Food and Drug Administration. This product is not intended to diagnose, treat, cure, or prevent any disease.