Algae DHA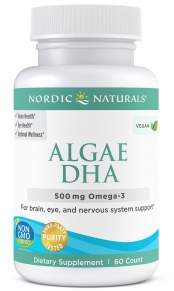 Available Quantities/Flavors:
60ct
Log in to Purchase


Vegan omega-3 DHA formula derived from microalgae

Supports brain, eye, and nervous system function*

Promotes healthy cognitive function, memory, and optimal wellness*

Non-GMO, and hexane free
The important omega-3 fatty acid DHA helps support healthy brain, eye, and nervous system function, but due to the body's poor ability to convert plant-based omega-3 ALA (alpha-linolenic acid) to healthy amounts of DHA, it can be difficult for vegans and vegetarians to get enough of this foundational nutrient from food alone.* Our vegan Algae DHA is a marine-based formula derived from sustainably sourced microalgae to deliver a beneficial amount of preformed omega-3 DHA in small, easy-to-swallow vegetarian soft gels. Algae DHA is a great alternative to fish oil for vegans, vegetarians, and anyone who prefers not to eat fish.

Two soft gels daily, with food, or as directed by your healthcare professional or pharmacist.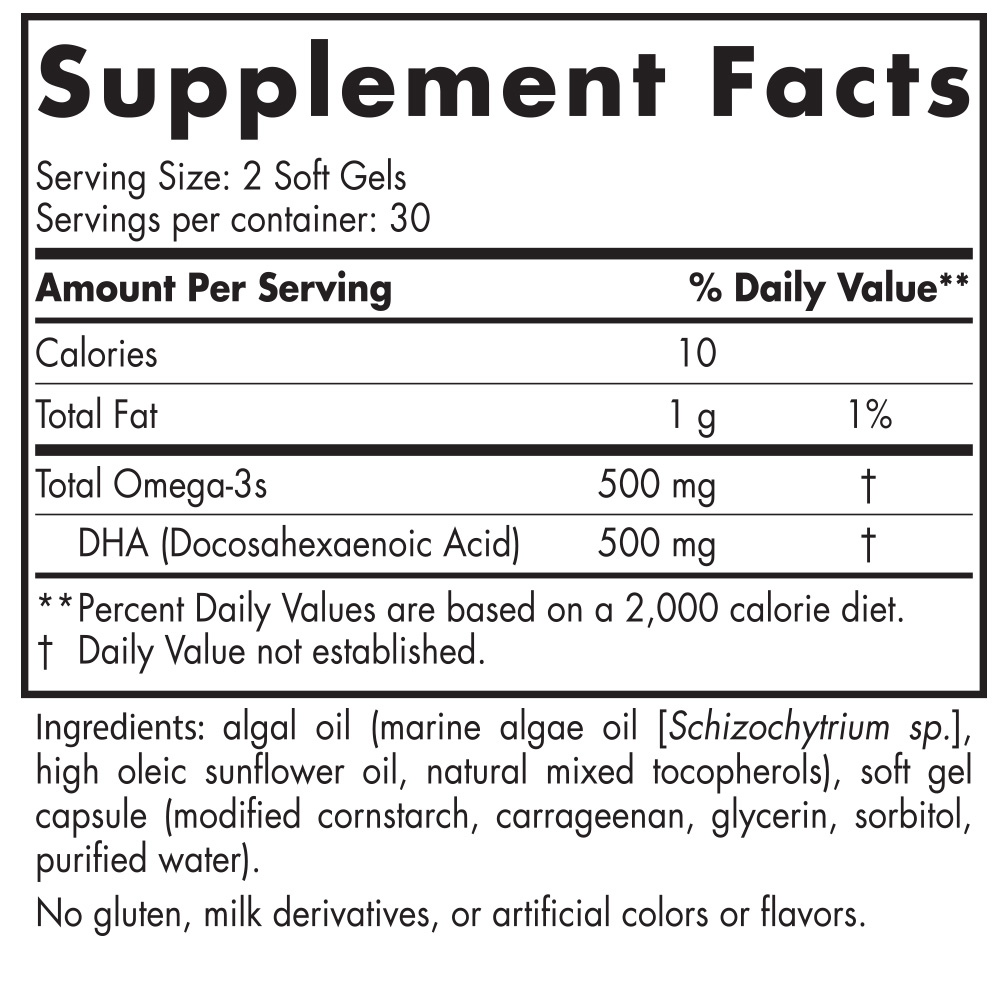 * These statements have not been evaluated by the Food and Drug Administration. This product is not intended to diagnose, treat, cure, or prevent any disease.