Chewable, tangerine omega-3 treats for children two years and older.

Easy-to-chew omega-3 treat for ages 2+



No artificial coloring, flavoring, or preservatives



Gluten, yeast, and milk derivative free

For 2 years and older, two gummies daily with food, or as directed by your health care professional or pharmacist. Please ensure child chews each gummy thoroughly.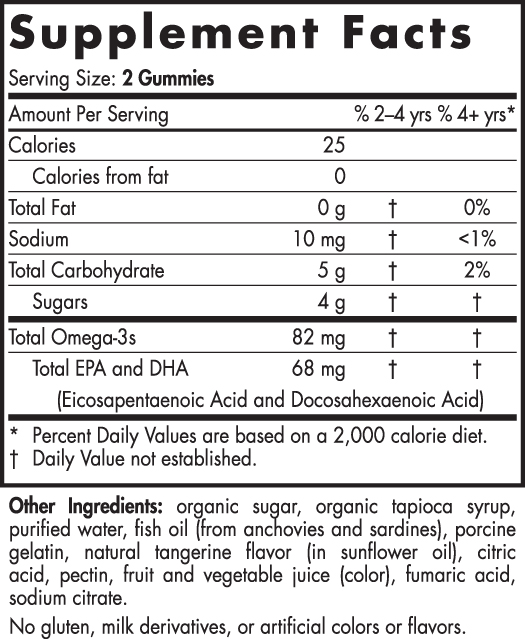 * These statements have not been evaluated by the Food and Drug Administration.
This product is not intended to diagnose, treat, cure, or prevent any disease.